Topic suggested & initial content provided by Benjamin Engel, The Abbi Agency. Final story written by Cheree Boteler.
According to the National Hot Dog & Sausage Council (yes, this is a real council), over 150 million hot dogs are consumed on Independence Day. So, it seems safe to assume that you might be jonesing for this all-American treat to celebrate the holiday*.
Get your hands on a steamy wienie this month (and all throughout the year) at one of these top-rated Reno/Sparks locations.
Sinbad's Hot Dogs
ranked #2 in Nevada for hot dog restaurants by Google
Although Sinbad's was officially established in California, they relocated to Sparks in 1979 where their steamed dogs quickly became (and have stayed) a local favorite. In 2006, Kristine Maioli purchased this home of the 'Steamin' Wienie' and carried on the tradition of steamed all beef hot dogs with natural casings that snap with every bite.
Sinbad's is located at 418 N McCarran Blvd, Sparks, NV 89431 and open Tuesday – Friday: 10:30 am – 6:30 pm.
Sinbad's was a participant in the inaugural Sparks Food & Drink Week that took place June 8-15, 2022.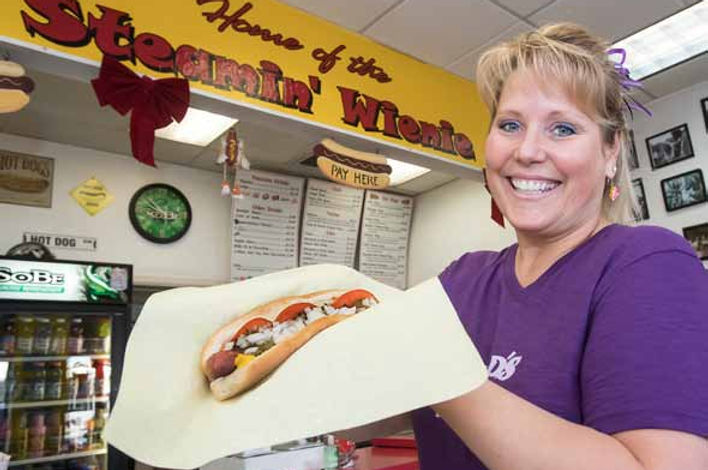 ---
Bam! Dog Righteous Hot Dogs
ranked #12 in Nevada for hot dog restaurants by Google
With locally sourced, top quality ingredients being their solid first priorities, this family-owned establishment creates a hand-crafted, made from only premium cuts of meat hot dog that is naturally smoked with no fillers, by-products or MSG. 
Bam! Dog is located at 5000 Smithridge Dr., Ste. A-25, Reno, NV 89502 and open daily from 11 am – 6 pm. You can also find their food truck at Food Truck Friday.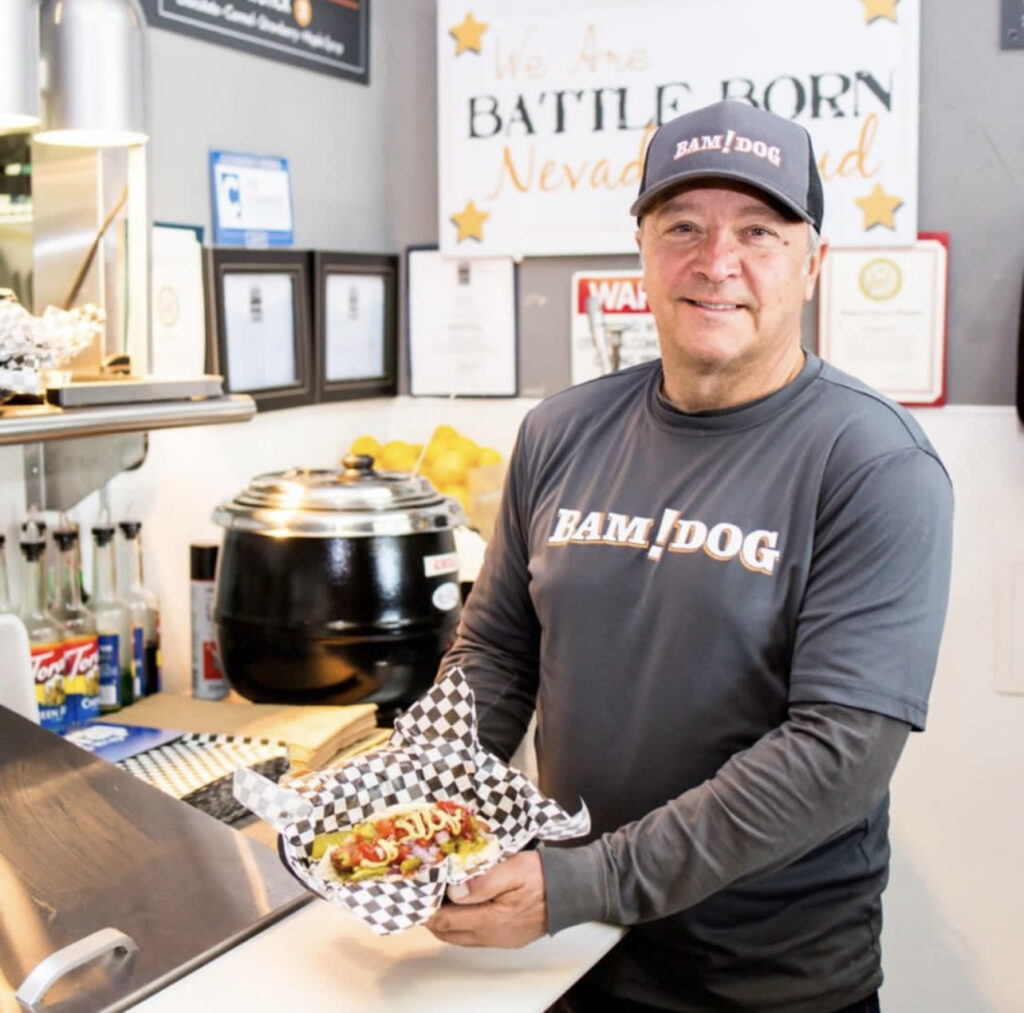 Check out more top-rated hot dog establishments in Reno/Sparks via this Yelp Collection.
*Both Sinbad's and Bam!Dog will not be open on the actual holiday (July 4)
Featured photo by Jay Wennington on Unsplash