Nick the Greek, a fast-casual restaurant with locations in seven states, brings their fresh and tasty Greek street food to Reno, delighting locals with its vibrant flavors and authentic offerings. Amidst the delectable aroma of souvlaki and gyros, the Reno store owner, Bridger Johnson shares his story with us.
With a marketing degree (from the University of Nevada, Reno) tucked under his belt, he initially treaded different paths. However, destiny had a feast in store for him. An affinity for family-owned enterprises, combined with an irresistible atmosphere and the allure of Greek cuisine, beckoned him to don the restaurateurs hat.
A curious question arises: Is Bridger of Greek descent? Surprisingly not! However, the Three Nicks (who are, in fact, Greek) welcomed him as extended family. Bridger's association with the Nicks goes beyond mere love of Greek cuisine. Laughter rings as Bridger recounts how one Nick intertwined his fate with Bridger's through marriage.
The inception of Nick the Greek traces back to the year 2014 in San Jose, California. The catalyst? A realization by Nick (Baby Nick), one of the close-knit cousins, after his Greek sojourn – the absence of quality gyros near home. With their roots as second-generation restaurateurs, Nick and his cousins, Big Nick and Little Nick, resolved to embark on an extraordinary venture – Nick the Greek. This modern restaurant concept found its roots in their shared passion for Greek culinary traditions.
Over the last 9+ years, they have successfully expanded to over 70 locations. What began as a spark has evolved into a blazing success story.
#HungryFact: While a franchise location might bear a name known nationally, beyond the recognizable branding, these establishments are powered by the dedication of local individuals who not only work there but also reinvest their earnings right back into our community.
As the grand opening approaches, Bridger's fervor shines through. His adoration for Reno's dynamic food scene and his unwavering dedication to nurturing Nick the Greek into a local sensation are excellent ingredients for success.
Even though Bridger isn't native to Reno, his family maintains a deep-rooted connection to the region. This enduring legacy spans generations – his grandparents have resided here, his father pursued medical education at the University of Nevada, Reno, and, as mentioned earlier, Bridger walked in his father's footsteps, attending and graduating from the same university. With these strong roots, the decision to call Reno his home came effortlessly.
Of course, no journey is without its challenges. Bridger's initiation into the entrepreneurial realm came with its fair share of learning curves. Yet, the guiding hand of the Three Nicks and support from the Reno community have made every twist and turn manageable.
Get ready to set sail on a delicious Greek journey as Nick the Greek officially opens for business on August 29th! To celebrate the grand opening, the restaurant is offering FREE lunch from 11 am to 2:30 pm! All guests who visit will receive a complimentary entrée of their choice.
#HungryTip: Should you decide to join the grand opening festivities, come armed with patience. The news of the opening has spread like wildfire and, with all this excitement, there is sure to be a line of guests looking forward to their complimentary entrée.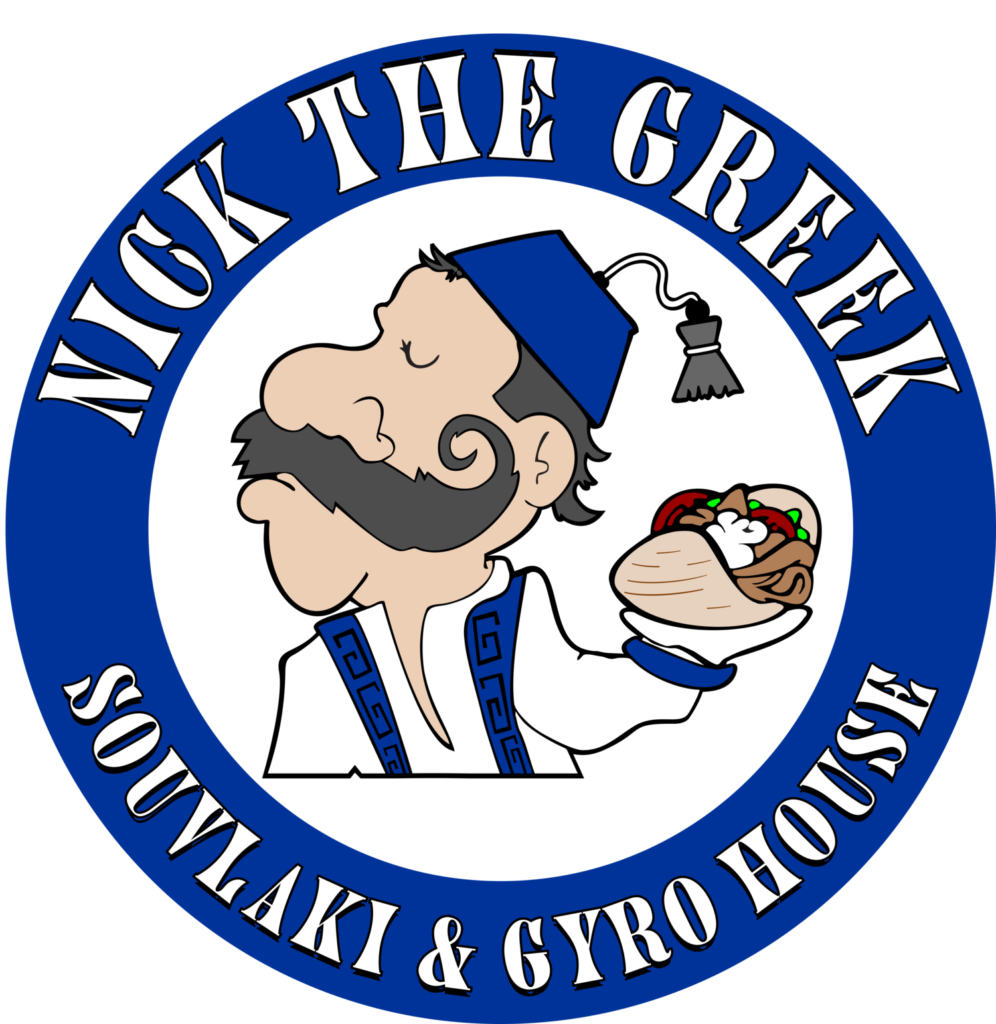 5140 Kietzke Lane, Suite A
Reno, NV 89511
775.622.0159