My first taste as an official Hungry in Reno foodie was at Mix Bakeshop, which has been around since 2009; and, if you remember back once upon a time, it was Mix Cupcake Co. But I'm ashamed to say I hadn't tried their cupcakes until now. Before you tsk, tsk me (I know, I can't believe it took me this long either!) Let me tell you that I had a major craving for apple pie during my third pregnancy. I ordered from the first place that would give me anything close to an apple pie in the middle of June via food delivery (I wasn't leaving my couch and air conditioning at 8 months pregnant, ok?) And the Salted Caramel Apple Pie was it. The taste was so euphoric that there were actual tears in my eyes upon the first bite. If you need a delicious taste of autumn in the middle of summer, or any time of year! Mix Bakeshop should be at the top of your list.
As I walked into the flood of pink and black walls, my toddler squealed and said, "Mommy look! Chessboard floors!" We both knew we had walked into a place we already loved. It is adorable and a fusion of modern and old school flare. There were round, black, retro-style dining tables with chrome rimmed tops and pink and black retro chairs in a corner ready for us to sit and enjoy. Kayla, their customer service associate, had a smile and eye contact ready to take my order. As I waited for it to be boxed up, I found the cutest corner of knick knacks that would make a beautiful gift available for purchase.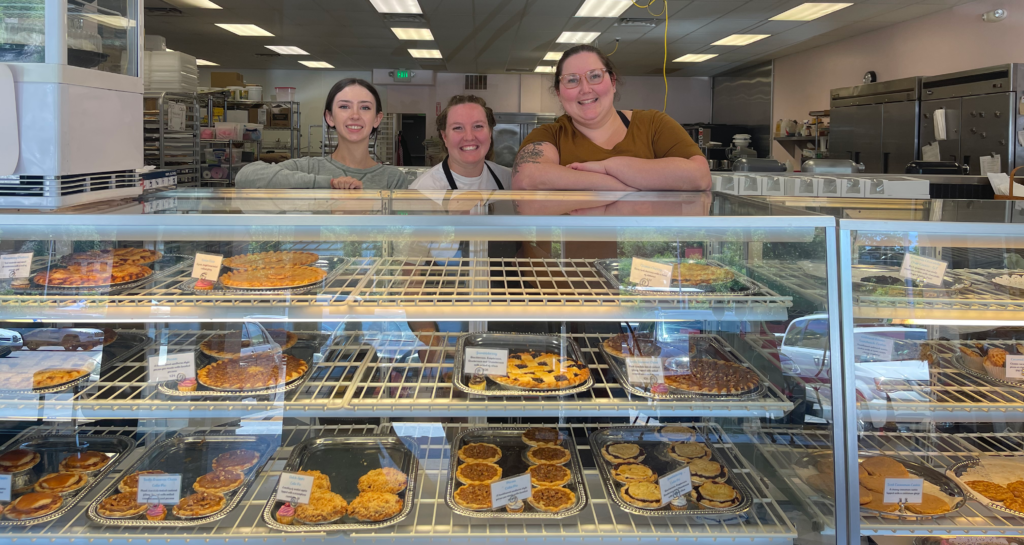 As I began to look through their treats, I realized that Mix Bakeshop has everything on hand you might need while in a pinch! From tart pies like cherry and strawberry rhubarb, to Southern comfort like country peach, with the warm flavors of Autumn like pecan, Dutch apple and of course my favorite ‐ caramel apple! They cover cravings all year long. Along with those there are some other pies worth mentioning like, jumbleberry and turtle brownie chess. Nine inch pies to share and "cutie pies" for one.
We sampled several of their cupcakes, and each one was delectable in every sense of the word. First up, was their Pretty Please With A Cherry On Top cupcake. This was quite a melody of flavor in my mouth! A moist chocolate cupcake with a cream cheese frosting and a cherry on top. Simple yet delicious.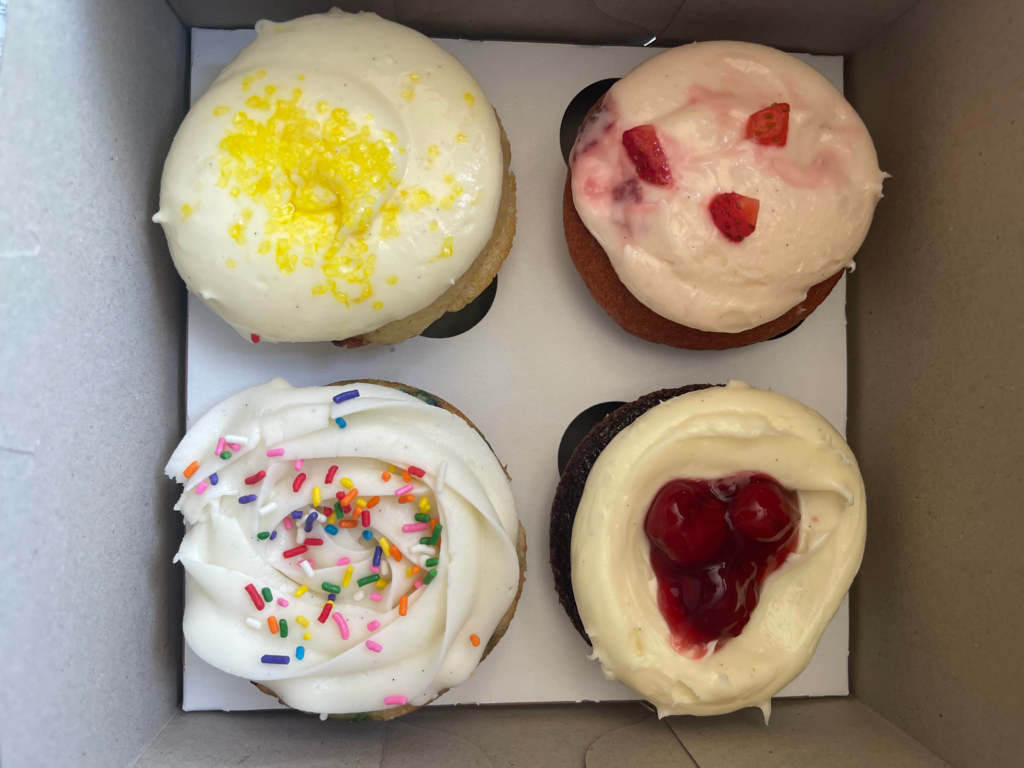 My one-year-old tot laid her eyes on their Sweet Strawberry cupcake and she knew what she was having from that moment. This is a winner for me as I am partial to any strawberry baked good. This is a strawberry cake with buttercream frosting and a cute little tuft of diced strawberries at the top. The cake was spongy and the icing was not overpowering, but it made a solid statement.
Butterbeer has a husky, manly ring to it, don't you think? Which is why I grabbed that one for my husband. As Kayla, their sweet customer service associate who helped me, was boxing it up for me to take home, Savanna and Sage who work in the back, mentioned that although rich, it is very tasty. They were not wrong! As you bite down into the fluffy vanilla cake topped with butterscotch buttercream, you think you've reached the moment where all the flavors come together, however, it's just the beginning because what comes next in that butterscotch ganache that's right in the center of that cupcake. It's an explosion of flavor that really ties it all up in a nice butterscotch bow. It was rich and amazing and all the things I'd want in a butterscotch cupcake.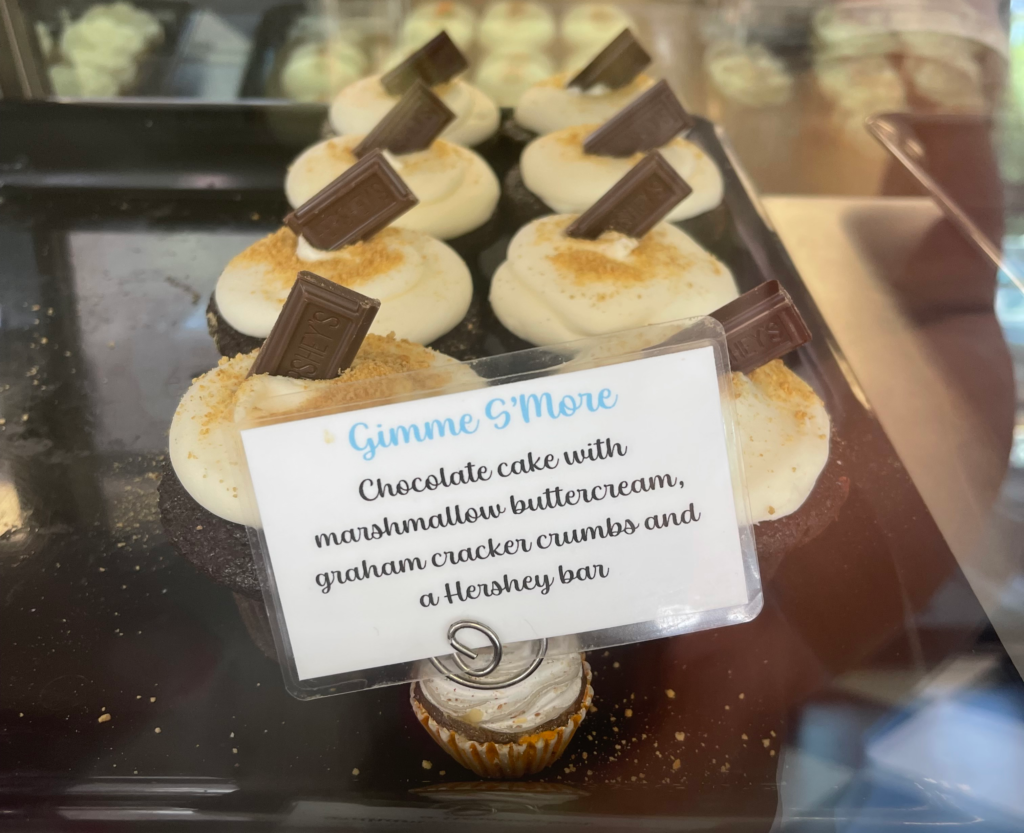 My daughter snagged their Gimme S'More that is a dark chocolate cake with a marshmallow buttercream. The look was completed with graham cracker crumbs and a single Hershey's chocolate rectangle at the top. Her eyes grew wide within the first bite so of course, I had to have a taste. It was just as if I had been transported back to camping trips with my family at the lake. The perfectly browned marshmallow, just warm enough to melt the outer layer of the chocolate when you squeeze your s'more together for the perfect bite.
Mix Bakeshop's cookies are soft, chewy, and beautiful to look at before devouring them. I've taken multiple bites from my children's cookies, which they enjoy when I grab a drink at Too Soul Tea, another local favorite of mine.
Everything was such a treat! This delightful bakery is snuggled in a perfect little part of town, the gals working there were kind and warm, and their treats are top tier.
It's safe to say that Mix Bakeshop has my heart. For any occasion, be it a housewarming party, visiting a friend with a new baby, or when I need a Thank You treat for a friend, Mix Bakeshop has always been my top choice. Why? Well because regardless of your treat of choice, it will satisfy the sweetest tooth in Reno.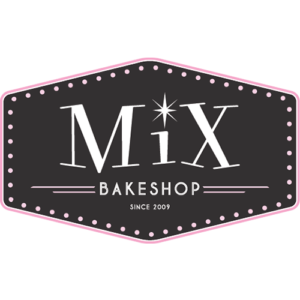 1117 California Ave.
Reno, NV 89509
775.329.1748