Article submitted by Eric Castillo, TugBoat Media
The grand opening event at Marcolino's Italia, a new family-owned Italian restaurant in the heart of Reno's Riverwalk District, is set for 5-9 pm on Wednesday, April 12, 2023. The restaurant will offer Italian cuisine with table service for lunch and dinner dining, a bar with draft beer and wine, as well as polished to-go and catering programs born from its beginnings as a Reno-based food truck under the same name. Marcolino's Italia will serve complimentary small-bite appetizers and the restaurant's full menu offering will be available for attendees of the Grand Opening event.
What: Grand Opening of Marcolino's Italia restaurant
When: Wednesday, April 12, 2023 /// 5:00pm – 9:00pm
Where: 254 W. 1st Street, Reno, NV 89501 (across from Arlington Towers)
How: Make reservations by calling 775-800-1693 (leave a message if outside of business hours)
Parking: On metered city street parking and Wingfield Park, convenient and close 'TEXT-2-PARK' lot located on the southeast corner of 2nd Street and Arlington, or parking garage located on 1st street between Arlington and Sierra streets; parking validation NOT offered through the restaurant however the parking garage price will be discounted off of the final dining bill.
Attendees will have the chance to meet the owners Lynette and Mark Brown aka "Marcolino" as well as receive the "Blue Carpet Treatment" from the Downtown Reno Partnership that features velvet ropes, silver stanchions, and a professional photographer.
"We're so grateful to have the support of this community, and our team is excited to welcome everyone to our Grand Opening so they can come try what I think is an amazing experience we've created for Reno," Brown said. "We've really fine-tuned our operation with over 50 years of restaurant and fine dining experience on our team. We've put our heart and soul into building this, and we are ready for this challenge so bring it on, Reno!"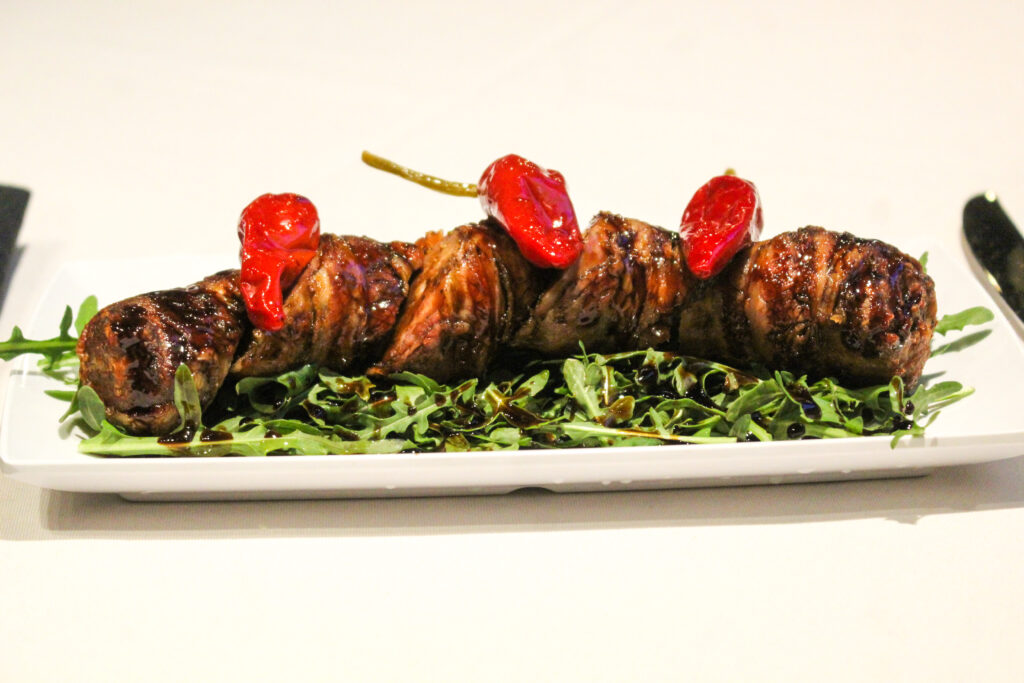 The dining room at Marcolino's Italia new location features panoramic views of Wingfield Park and the Truckee River. Patrons of the dining room will enjoy Italian cuisine with table service for lunch and dinner featuring creative appetizers, an array of pasta dishes, a 12oz ribeye steak, and Italian desserts. The new location also features a sit-down bar with local draft beer, wine, and a small-bites Italian bar food and to-go menu.
Hours of operation starting Thursday, April 13, 2023 will be 11:00am – 9:00pm Wednesday through Sunday.
In addition to the new restaurant, Marcolino's Italia also be operating their food truck during the warmer months and will cater special events and occasions through their gourmet catering service.
---
About Marcolino's Italia
Marcolino's Italia, the newest restaurant and food truck in the Reno/Sparks area, specializes in gourmet Italian cuisine with only the best ingredients.
For more information about upcoming promotions, events, and specials, follow Marcolino's Italia on Facebook and Instagram or call the restaurant at 775.800.1693.