The fall is the perfect time to create new traditions, and Duke's Steak House at Legends Bay Casino has created just the thing with the launch of Sunday [email protected]'s.
Created to be the ideal remedy to combat the "Sunday Blues," the dinner series aims to reset, recharge, and refuel the soul for the week ahead. Designed to be enjoyed family-style featuring elevated comfort food, it is the ultimate setting for a family gathering, or for any group looking to elevate their Sunday night dinner plans.
With a new menu each week, Sunday [email protected]'s features a multi-course dinner that is served by the Duke's team and ready to be enjoyed for additional servings. Ranging from roasted pork tenderloin to chicken parmesan to flat iron steak, beef stroganoff and lamb stew, each meal will kick-off with soup, salad and house-baked bread and butter, followed by the entrée and distinctive side dishes.
Finally, each dinner will come with the perfect dessert to close out the meal with a sweet finale.
Sunday [email protected]'s is served on Sunday's between 4pm-9pm. Guests looking to enjoy these special meals are encouraged to make reservations at: https://legendsbaycasino.com/sunday-supper/. Each dinner is priced at $40 per person. Duke's Steak House will also be serving its regular menu on Sunday nights in addition to the Sunday [email protected]'s menus.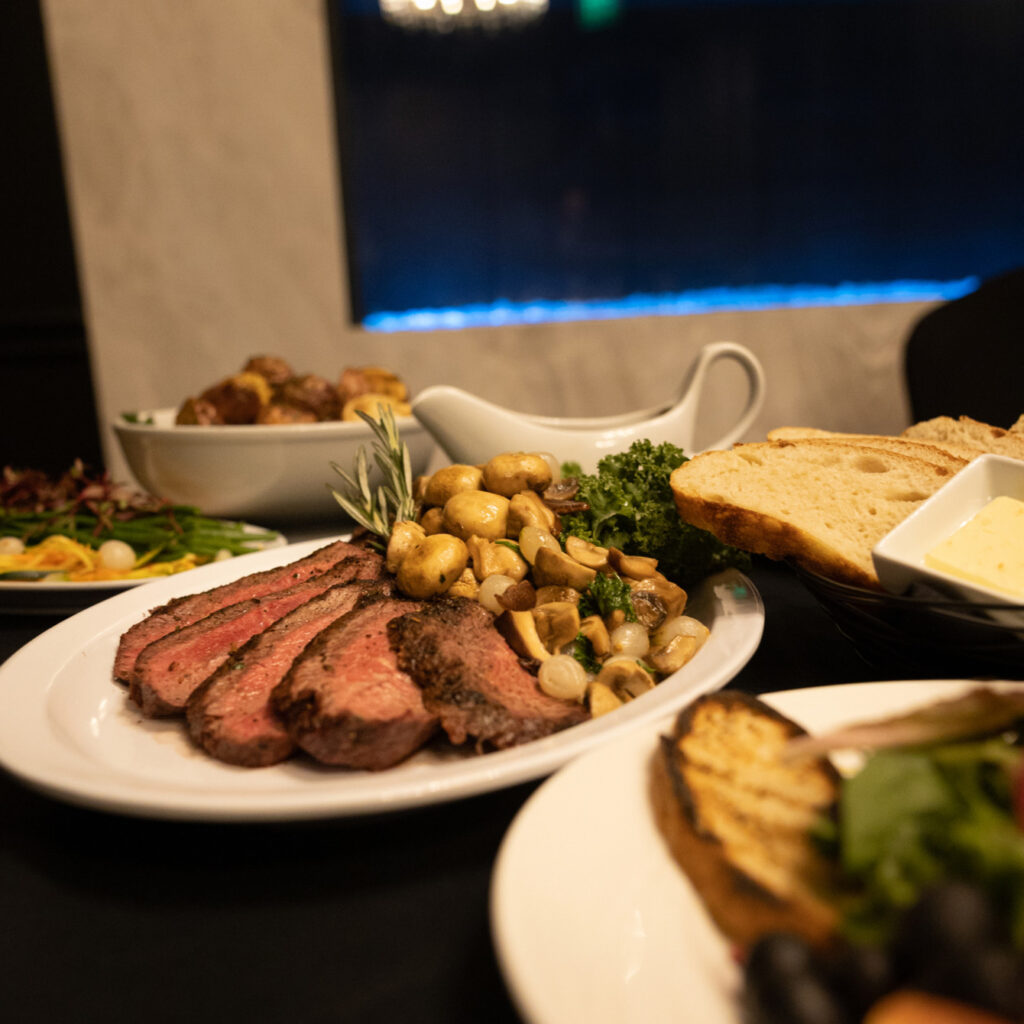 As fall begins to settle in and the weather begins to chill (and holidays are just weeks away), this new dining concept is meant to bring people together to share the most important meal of the week. Since opening in August, Duke's Steak House has quickly proven itself to be one of Reno/Sparks premier steakhouses known for its delectable meats, seafood, and sides. With the addition of Sunday [email protected]'s, the chefs are excited to now bring their favorite home-style recipes to the tables inside the intimate dining room.
"This is the perfect setting for a family or friends to close out their week with a delicious, shared meal," explains Court Cardinal, regional president of Olympia Gaming, the operator of Legends Bay Casino and Casino Fandango in Carson City. "It takes a lot of preparation to plan and cook the type of menus we are going to serve, so this is all about giving the home-cook a chance to truly enjoy a great meal with their family or friends without all the planning, trips to the grocery store and labor it takes to prepare the meal."
Located at The Outlets at Legends, the property builds upon Olympia's success in Carson City with the latest slots and table games, northern Nevada's only Circa Sports Sportsbook, several original dining and bar concepts, as well as seamless access to the open-air shopping and dining at the Outlets at Legends and the adjacent Sparks Marina.