Article submitted by Meghan Rodick, Argentum Partners
The Depot Brewery and Distillery (The Depot) will host its eighth annual Kentucky Derby party Saturday, May 6 from 12 p.m. to 4 p.m. The Derby Day party will include an all-you-can-enjoy hosted bar with select beverages, including The Depot's Buckle Bunny and Ranch Hand beers, Mint Juleps crafted with their signature Biggest Little Bourbon, as well as mimosas. Tickets are $80 per person and are available for purchase at The Depot, online at Eventbrite, here or by calling 775-737-4330.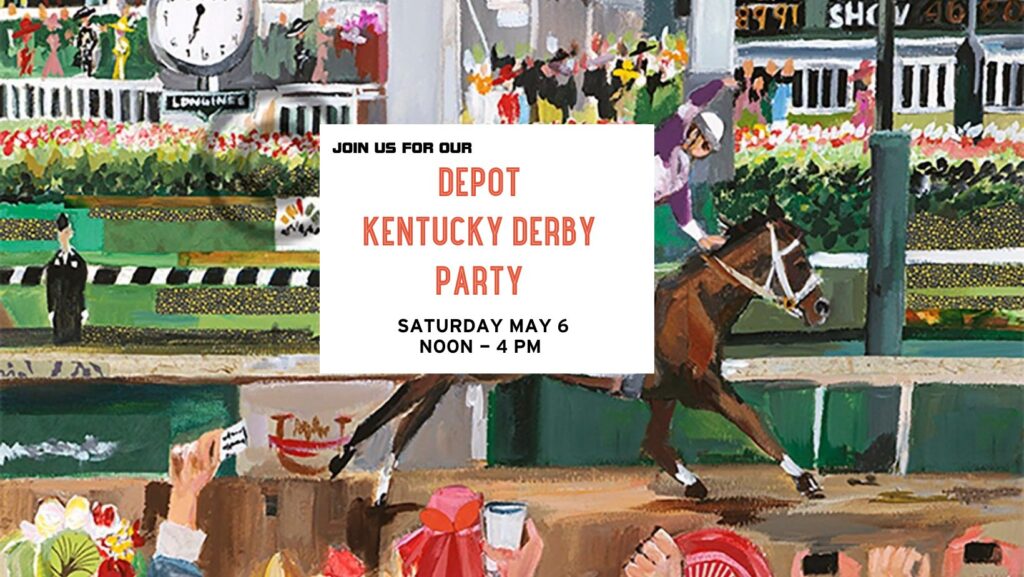 "Heading into our eighth year, we're excited to continue our long-standing tradition of hosting Reno's best Kentucky Derby watch party," said Brandon Wright, co-owner, distiller and brewmaster at The Depot. "It's the perfect way to jump into spring and we hope everyone is ready to join us for our biggest bash yet. It's going to be a great time with plenty of food and cocktails while we cheer on our favorite jockeys."
On race day, attendees can enjoy an all-you-can-eat buffet, themed cocktails and games while they watch the most exciting two minutes in sports on the big screen. Guests are encouraged to show up dressed to impress in their finest hats and Derby attire. Additionally, the party will be filled with games, shopping, music, raffle prizes and much more. Taking advantage of early bird pricing is encouraged as tickets will increase to $100 at the door.
For additional information regarding the Kentucky Derby party or The Depot, visit thedepotreno.com. For the latest updates on The Depot, look us up on Facebook or follow us on Instagram.
---
About The Depot
The Depot Brewery and Distillery is housed inside a three-story brick building with a rich history. Built in 1910, the building served as the headquarters for the Nevada – California – Oregon Railway which served many ranchers and farmers along its 238-mile stretch. This building, with its rich history, served as the inspiration for creating the state's first combined brewery and distillery. Championed by head of business development Chris Shanks and brew master and distiller Brandon Wright, the partners created a unique dining experience unlike any in the region.