Article submitted by Courtney Meredith, Design on Edge | Photos by Jeff Dow
Located in the historic Riverside Hotel on Reno's Riverwalk, Wild River Grille and their award-winning staff will be cooking up a delectable five-course Valentine's Day dinner for two, complete with four entrée choices, a champagne toast, and a long-stemmed red rose.
Wild River Grille has provided romance and nourishment to those falling in love for decades. From its beautiful riverside patio to the many romantic summertime concerts, Wild River Grille has allowed love to flourish the streets of downtown Reno. This year the owners are inviting guests to join them at their legendary restaurant for an unbelievable five-course gourmet dinner served with a special side of romance. The menu will only be available on Monday February 14th and is $165 per couple. To view a full Valentine's dinner menu guests can visit WildRiverGrille.com. Couples seeking reservations can call 775-284-7455. 
WHEN: February 14, 2022 starting at 4 p.m.
WHERE: 17 S. Virginia Street, Reno NV 89501
COST: $165 per couple
Looking for romance above and beyond Valentine's Day? The Wild River Grille's River Room and City Room are both an exceptional venue for wedding receptions, rehearsal dinners, family gatherings or company celebrations. Their expert group coordinators will help you plan an unforgettable event and can be reached at 775-284-7455.
---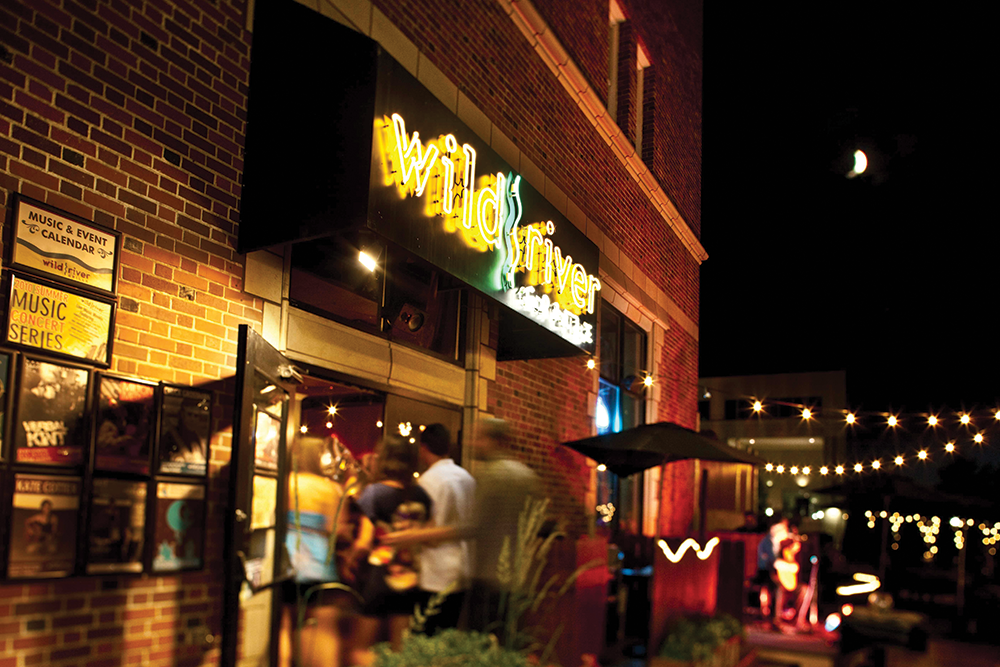 About the Wild River Grille
Located on the RiverWalk in Downtown Reno, Wild River Grille is an award-winning contemporary restaurant with nature-inspired influences, a full bar, and an expansive riverside patio. Situated in the historic Riverside Artist Lofts Building, Wild River Grille serves lunch and dinner 7 days a week starting at 11:00 am. The dining menu features both traditional and innovative cuisine, while the bar prepares incredible hand-crafted cocktails featuring fresh-squeezed juices and liquor infusions.