Article submitted by Design on Edge | Read more via Reno News & Review's exclusive article by Johnathan L. Wright
After a yearlong hiatus, Rounds Bakery is returning to the Reno/Sparks restaurant scene with not one, but two retail locations.
"We decided very early on in the pandemic to close the original location on Moana Lane so we could focus on retooling our operations to ensure the safety of our employees as well as guests" states Anton Novak, CEO of Life Tastes Good, the parent company of Rounds Bakery. "Our closure was always meant to be temporary and we are so happy to be returning to market with two brand new locations."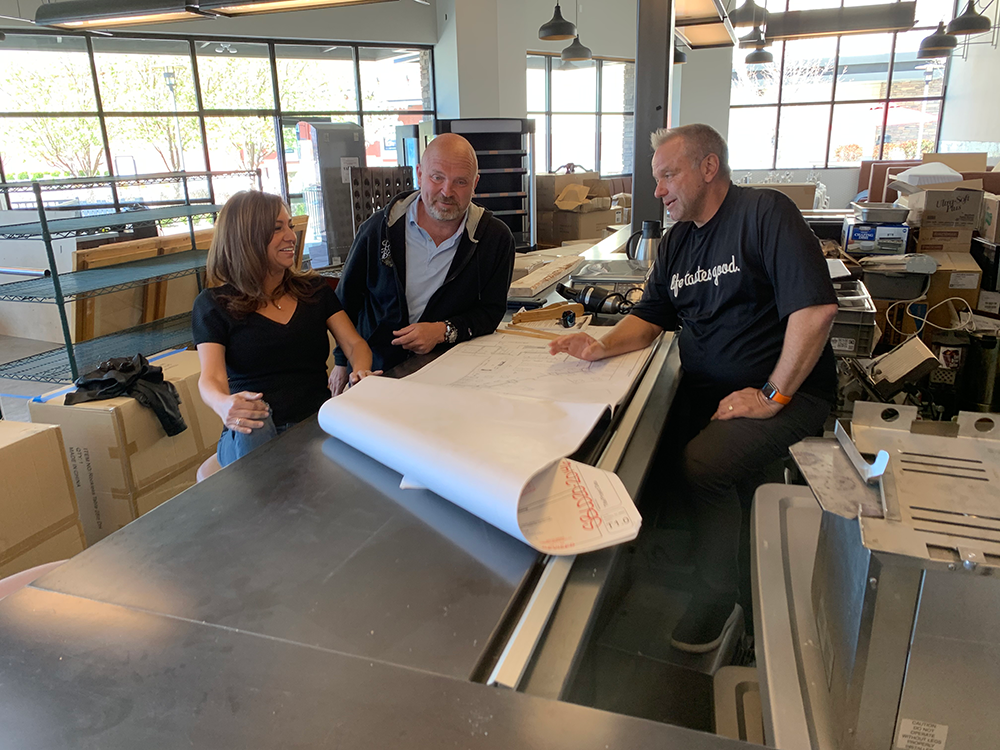 Guest and employee health and safety is paramount at the new Rounds Bakery and this brand-new restaurant concept has been developed entirely while the country was in the throes of the pandemic. "The last year has taught us a lot," says Kaya Stanley, General Counsel for the Life Tastes Good company. "This is about so much more than just free face masks and a hand sanitizer station. We have invested over $100,000 on systems and processes to make sure the restaurant is cleaner and safer. Our model will be the new standard for health and safety. We are so proud to be partnering with Extreme Microbial Technologies to ensure everything the air and everything it touches is sanitized. Hard surfaces, customer contact areas, food packaging and the air we breathe are all continuously sanitized via hydrogen peroxide ionization. The community is starting to awaken after the pandemic, but the very tough public health lessons we have learned through the past year have taught us how to accomplish these goals in a minimally intrusive way. Our guests want to feel at home in our stores, and this is our goal."
The new restaurant located next to Grimaldi's Pizza will be open daily into the early evening. There are lots of shiny new gadgets to behold, but one that will be absent is an espresso machine. "One part of our new model is speed" Novak says. "One of the ways we can achieve this is by streamlining our processes. We are quite proud of our new draft coffee system! We will have hot and cold lattes, traditional drip and cold brew coffee. All on tap."
Novak adds, "The Brew on the sign isn't just for coffee, it's beer too! And wine on tap! From lattes and breakfast sandwiches, to a beer and pretzel or wine and charcuterie pack, we have perfected a model that provides you fresher food faster giving you more time to enjoy.
"This is not fast food, this is Real. Food. Fast."
All food will be prepared, and packed fresh daily and unsold food will be donated to feed the hungry in our community.
The buildout for the new location is extensive, and it will feature a very large display kitchen. People will have a 5 senses experience, including the very fun to watch process of twisting pretzels, kneading bread, and decorating #notacronuts. Loaves of bread and sleeves of bagels will be on display to grab and go with flavors rotating throughout the week.
The official grand opening is scheduled for late Summer. For more information visit roundsbakery.com.
---
About Rounds Bakery
Where life tastes good, Round Bakery is your community bakery. Known for its authentic New York-style bagels, which are boiled before they're baked, giving them a harder exterior shell while keeping the inside chewy—true to a New York-style bagel. Bagels are perfectly spread with a variety of fresh, house-made cream cheeses and pair well with a cup of coffee provided by local suppliers.
Rounds Bakery is Reno's only local provider of the delectably buttery and flaky croissant-doughnut pastry, fondly referred to in our community as the #NotACronut. Customers can also find freshly made doughnuts, sandwiches, salads, and other like pastries. Many items are also available in gluten-free and vegan options.
If you're looking for a great meal, Rounds Bakery offers made-to-order breakfast and deli sandwiches, including famous New York-style bagels and lox.