The Club at Rancharrah is flinging its doors open to the public for the second time this year, and you won't want to miss this exclusive soirée on October 25th from 5:30 p.m. to 7:30 p.m. It's your golden ticket to dive headfirst into a world of luxury and sophistication at the former Harrah Family Estate.
The Club at Rancharrah, which celebrated its third birthday in August 2023, is a haven for the finer things in life, focusing on five key areas: dining, spa, fitness, meetings & events, and outdoor recreation. With a growing family of nearly 600 members, both residents and non-residents, it's a hub of excellence.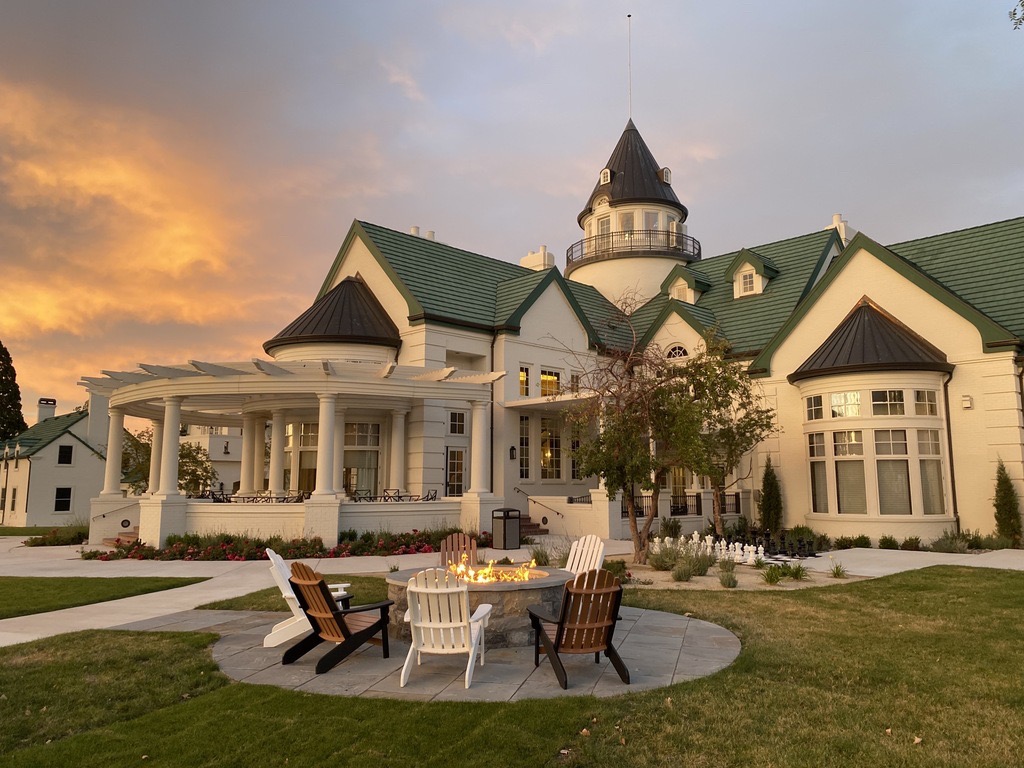 Now, here's the tantalizing part: the moment you step in, you'll embark on a self-guided tour through Nineteen 57 Bar & Restaurant. Executive Chef Paul McCabe has crafted a culinary experience like no other, featuring locally sourced, seasonal delights from renowned purveyors including Lazetich Ranch (Reno, Nev.) First Fruits (Fallon, Nev.), Prema Farm (Loyalton, Calif.), Tahoe Food Hub (Truckee, Calif.) and Beloved's Bread (Reno, NV).
And guess what? Nineteen 57 Restaurant & Bar will be open to the public that evening, so make sure to reserve your table by calling (775) 843-7262.
For the past two years, and with the promise of another mouthwatering year in 2024, The Club at Rancharrah has participated in Reno Food & Drink Week. Feast your eyes on the gallery below, showcasing some of the delectable dishes that have graced our tables during these unforgettable weeks. These culinary creations are just a glimpse of the everyday wonders crafted by Chef McCabe and his extraordinary team at Nineteen 57.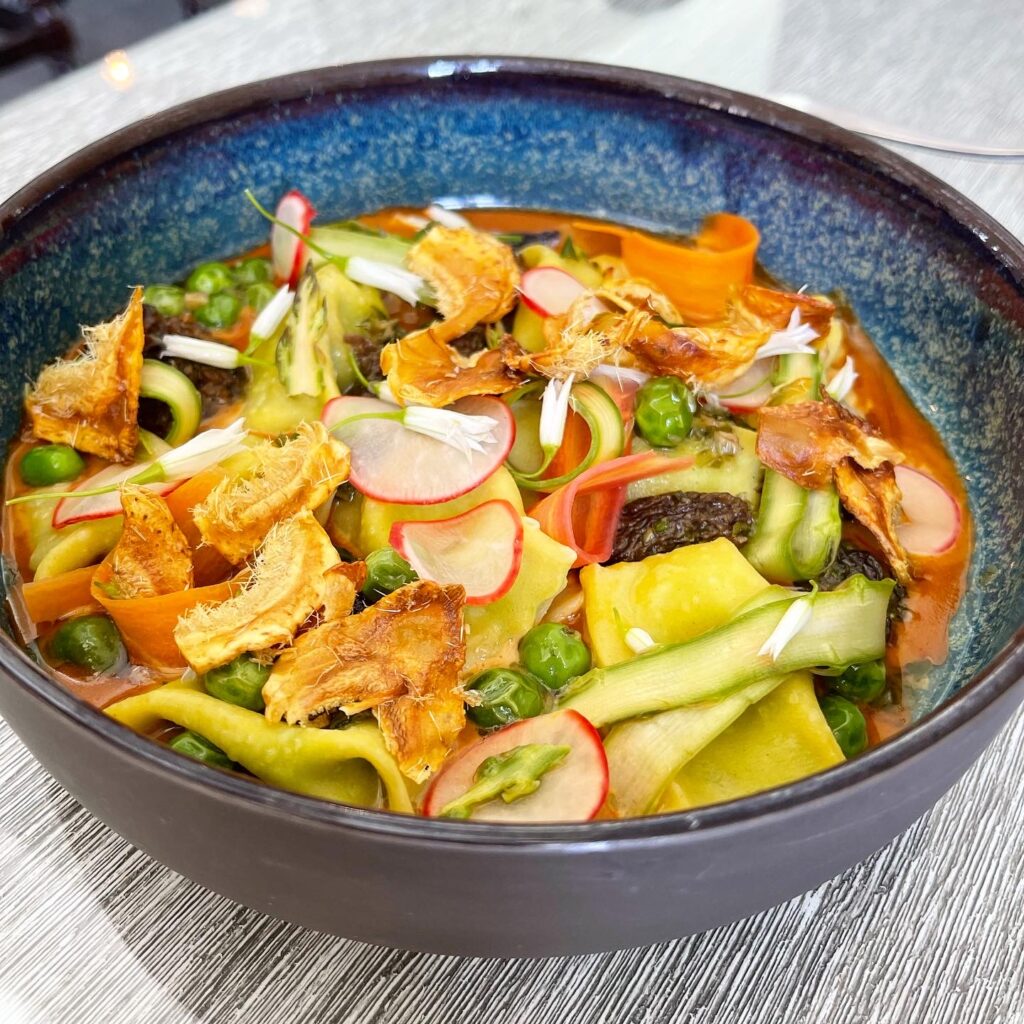 But the surprises don't stop there. You'll descend a majestic staircase into The Spa at Rancharrah, nestled in the former basement of John Harrah's opulent residence. It's a wellness oasis with treatment rooms, a nail salon, retail therapy, steam rooms, and saunas. Keep your fitness goals on track with a visit to the three-level fitness center, which used to be a bedroom and a garage. There's a weight room, cardio room, group classrooms, and a personal training space, ensuring you stay fit in style. The Club is more than just a private oasis; it's a canvas for weddings, fundraisers, business networking, and private events. It's hosted big names like the United States Conference of Mayors and philanthropic powerhouses like The Children's Cabinet and the Junior League of Reno. The wedding ceremony site, with room for 300, sits on the former 3-hole golf course and has an exclusive partnership with Roundabout Catering. As you explore the premises, you'll also meet over 15 event vendors ready to turn your event into an unforgettable experience. And don't forget to take a stroll through the stunning outdoor area, with a 25-meter pool, a seasonal bar & restaurant, pickleball courts, bocce courts, fire pits, and enchanting walking trails. Rancharrah isn't just The Club; it's a vibrant community featuring seven neighborhoods and a range of custom homesites. You're invited to tour the model homes at The Villas at Rancharrah and explore the homesites available at the Toll Brothers sales office.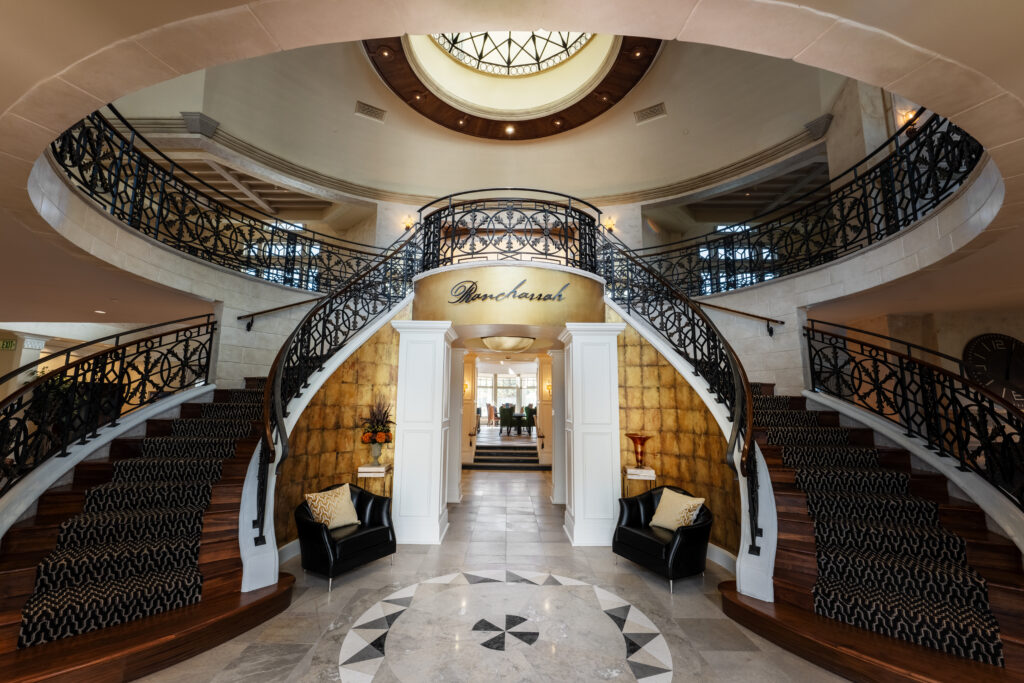 As if that weren't enough, The Club boasts architectural secrets like underground tunnels, secret doors, and hidden rooms, adding to the mystery and charm of this exquisite establishment.
---
ABOUT THE CLUB AT RANCHARRAH
The Club at Rancharrah, built in 1992 by John Harrah, sits on 141 acres of original ranchland, once the famed Harrah Family Estate (purchased in 1957 by Bill Harrah). The 40,000 square-foot mansion opened as a private social club in 2020, offering amenities in dining, spa, fitness, meetings & events and outdoor recreation. The Club offers residential and non-residential memberships, and serves as a wedding and event venue for non-members.
For more information, on membership, events or real estate, visit Rancharrah.com or contact Jessica Pauletto: [email protected] / 775.843.7262.