A burst of Mediterranean flavor has landed in Reno by way of Reno Public Market. Say hello to Mediterranean Bae, the latest addition to the food hall scene. Get ready to indulge in mouthwatering gyros, falafels, hummus, kebabs, and baklavas that will transport you straight to the shores of the Mediterranean.
But this isn't your average Mediterranean joint. Mediterranean Bae is all about fusion and adding a Turkish twist to their dishes. Head Chef Can Uzay, hailing from Sivas, Turkey, has over 18 years of professional cooking experience under his belt. He's traveled the world, honing his culinary skills and bringing a unique blend of flavors to Reno.
When I moved to Nevada, I immediately saw a lack of Mediterranean food locally and took the opportunity to open my own restaurant and spread my love of the cuisine with the Reno community. Reno Public Market had just opened at the time and, to my luck, had a vendor spot available for me to open Mediterranean Bae a few months later.

Chef Can Uzay, Mediterranean Bae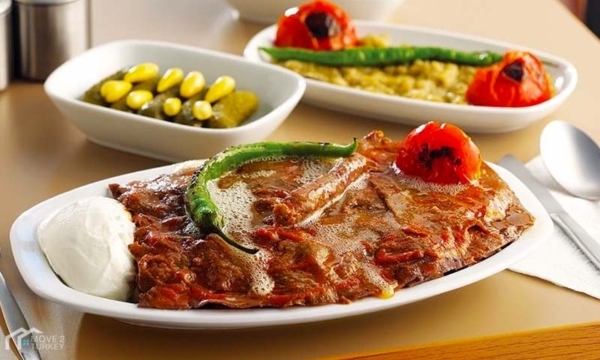 From traditional favorites to Turkish specialties like Sivas meatballs, Mediterranean Bae's menu is a culinary adventure waiting to be explored. Uzay's Turkish background and worldly cooking experiences shine through in every dish, creating a truly unforgettable dining experience.
As we continue to curate an exceptional collection of diverse and exciting vendors, we couldn't be more thrilled to welcome Mediterranean Bae to Reno Public Market. With their delectable fusion of Mediterranean flavors and contemporary twists, they bring a refreshing breeze of culinary excellence to our customers.

Doug Wiele, Developer of Reno Public Market
So, whether you're a die-hard fan of Mediterranean cuisine or just looking to spice up your taste buds, make sure to swing by Reno Public Market and pay a visit to Mediterranean Bae.
---
ABOUT MEDITERRANEAN BAE
Mediterranean Bae opened at Reno Public Market in July 2023. Mediterranean Bae specializes in classics like gyros, falafels, hummus, kebabs, and baklavas. Mediterranean Bae doesn't only offer traditional Mediterranean cuisine but also incorporates a Turkish twist into their dishes. The menu reflects the owner's Turkish background and worldly cooking experiences, containing some Turkish specialties such as Sivas meatballs. Please visit mediterraneanbae.com to learn more.
ABOUT RENO PUBLIC MARKET (RPM)
Reno Public Market is home to one of the largest food halls on the West Coast––including retail spaces along with public market-style food and beverage options. Formerly Shoppers Square, Reno Public Market incorporates gathering areas that are inclusive and invite residents and visitors alike to share and explore the local businesses. Visit renopublicmarket.com to learn more.