In the heart of Reno's J Resort, J Paul's Italian Steakhouse offers a tantalizing blend of Italian-inspired steakhouse excellence, artistry, and innovation under the masterful guidance of Executive Chef Scotty Bournival. Named after Paul Jacobs, the son of Jeffrey P. Jacobs, CEO of Jacobs Entertainment, this restaurant has quickly become a culinary sensation since its grand opening in June.
But before we dive into the gourmet delights of J Paul's, let's take a moment to appreciate the rich history of this iconic location. The property that is now the J Resort has been an integral part of Reno's landscape for decades. It originally opened its doors in February 1965 as the Sands Motor Inn, developed by Pete Cladianos and his family. Back then, it was an 80-room motel. In the years that followed, the property steadily grew, with additions like a five-story hotel building, a casino, and a 15-story Regency Tower.
Fast forward to today and the transformation into J Resort which is set to become the premier gaming destination in northern Nevada, offering an unbeatable selection of restaurants, accommodations, art displays, and entertainment options.
Located in the heart of the RENO NEON LINE DISTRICT®, J Paul's beckons diners with its elegant ambiance and a menu that beautifully marries modern and traditional Italian cuisine. Indulge in the finest cuts of top-grade beef, artfully seared to perfection, or savor classic Italian favorites like chicken parmesan, stuffed ravioli, and spaghetti & meatballs. J Paul's also boasts an extensive fine wine list, handcrafted cocktails, and a decadent dessert selection that rounds out your dining experience perfectly.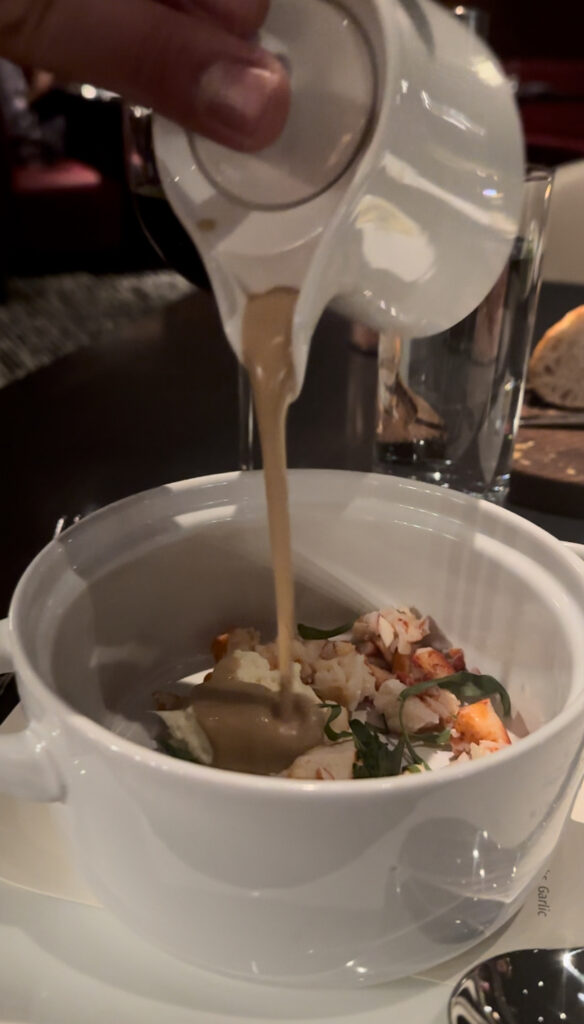 What sets this dining experience apart is the creative genius of Executive Chef Scotty Bournival. Chef Bournival's culinary odyssey is a remarkable tale of passion and perseverance that started in the heart of Manchester, New Hampshire. His earliest culinary endeavors involved washing dishes in a cozy, family-owned Italian restaurant. Yet, it was here that his fascination with the art of cuisine was ignited, prompting him to step into the bustling kitchen.
By the age of 15, Chef Bournival was orchestrating symphonies of flavors in that very same Italian haven. As he continued to refine his skills, he explored the diverse culinary landscape of Manchester, absorbing the essence of different cuisines.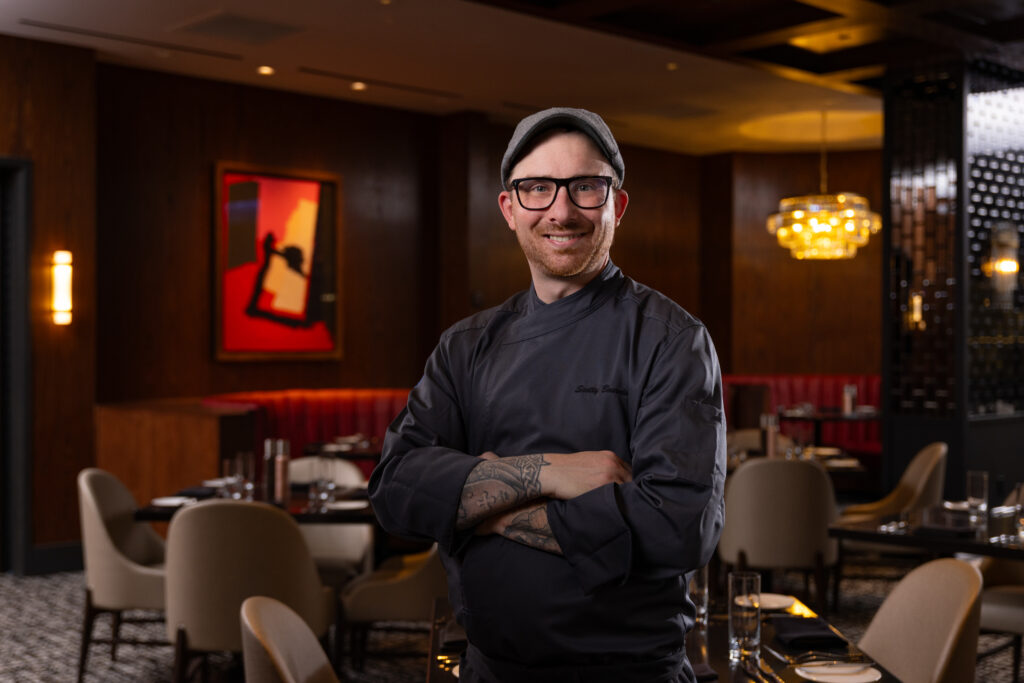 However, destiny had grander plans for his culinary journey. A pivotal moment arrived when Chef Bournival took on the formidable role of managing food production for inmates at a county correctional facility. This challenging environment demanded not only culinary prowess but also innovation and adaptability. Over nearly a decade, he honed his ability to create exceptional dishes under less-than-ideal circumstances.
Chef Bournival's culinary aspirations transcended boundaries when he enrolled in The Culinary Institute of America in Hyde Park, NY—a renowned institution celebrated for its unparalleled culinary education. Here, he further polished his skills, broadened his culinary horizons, and solidified his position as a rising star in the culinary world.
During his formative years, Chef Bournival's destiny intertwined with that of Chef Kevin Walker, a certified master chef and mentor who left an indelible mark on his career. Under Chef Walker's guidance, he ventured into the world of country club cooking, where he was introduced to the intricacies of banquet production, mystery basket challenges, and more. This relationship evolved into a transformative journey that spanned the United States, from Palm Springs to North Carolina, and ultimately to Houston, Texas.
Chef Bournival's journey was marked by diverse opportunities and collaborations with culinary luminaries like Ken Arnone and Olivier Andreini. These experiences further enriched his culinary tapestry.
His relentless pursuit of culinary excellence led him to Minneapolis, Minnesota, where he honed his craft at the esteemed Interlachen Country Club. However, a yearning for innovative culinary expressions drew him to the avant-garde realm of Travail Kitchen and Amusements, where he marveled at a 27-course tasting menu—a testament to his insatiable appetite for culinary exploration.
In a serendipitous twist of fate, Chef Bournival found himself amidst the captivating landscapes of Reno, Nevada. Here, within the illustrious J Resort, he embarked on a new chapter as the Executive Chef of J Paul's Italian Steakhouse. His culinary creations at J Paul's promise to be a sublime fusion of innovation, tradition, and boundless passion.
Chef Scotty Bournival's journey from humble beginnings to the esteemed position of Executive Chef is a testament to his unrelenting dedication, artistry, and commitment to pushing the boundaries of gastronomy. As he continues to weave his culinary magic at J Paul's Italian Steakhouse, his creations promise to captivate palates and hearts alike.
To experience this gastronomic journey firsthand, make reservations through OpenTable or by calling (775) 348-2267. Walk-ins are also welcome, and you can indulge in J Paul's culinary delights during these hours of operation:
Thursday, Sunday, and Monday: 5 p.m. to 9 p.m.
Friday and Saturday: 5 p.m. to 10 p.m.
Closed on Tuesday and Wednesday.
J Paul's is just one of the four exceptional restaurants nestled within J Resort, with others like Hanna's Table, The Buffet, and Hanna's Express offering diverse culinary experiences.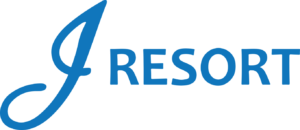 J Resort is a hub of excitement, featuring expanded gaming space, 500 newly refurbished hotel rooms, 400 casino gaming positions, curated art, and even an upcoming monumental sculpture by world-renowned American sculptor Richard Erdman. And that's just the beginning. Stay tuned for upcoming attractions like The Spa at J Resort, a pool and hot tub, a zipline, luxury apartments, and a mixed-use project.