Article submitted by Design on Edge
Reno's original and award-winning wine walk transforms into "VineGogh" and returns at full capacity July 17 from 2 p.m. to 5 p.m. to celebrate the local art and wine scene.   
The Riverwalk District is an ideal place to experience art, history, and culture during any season. Those who live, work and play here know the importance of providing a colorful and friendly neighborhood to visitors. The Riverwalk will host various art-related experiences through July, including the original and still the best Reno "Vine Gogh" Wine Walk. Inspired by Van Gogh, this will be the Wine Walk's first themed event of the year. Local business owners encourage event attendees to dress up as their favorite artist or art inspiration and raise funds and awareness to show support for Reno's local art scene.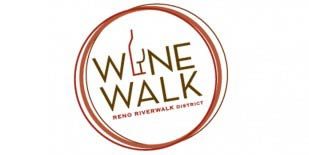 Each month, the Reno Wine Walk partners with up to 15 downtown bars to give locals and tourists a sip of what Reno has to offer. For a $30 wine-tasting fee, guests will receive hand-painted wine glasses and an ID bracelet to sample wine at any participating merchant location. During a 5 p.m. raffle, attendees can enter for a chance to win over $700 in gift cards from all participating Wine Walk locations.
All attendees must be 21+ and have a valid photo ID. To find out more information about the monthly Reno Wine Walk or how to participate, visit www.RenoRiver.org or call 775- 825-9255.