Reno Public Market will welcome a new pizza vendor to its halls this fall. Dopo Pizza & Pasta, an Italian eatery in the heart of midtown, will open their second restaurant at the Reno Public Market.
This new location will focus on its widely popular Neo-Neopolitan pizzas, as well as some primi (starter) dishes, dessert pies and a simple yet delicious wine list. The satellite location of Dopo will go in where the original pizza stall was, and upgrading the space was the first priority for owner Greg Buchheister.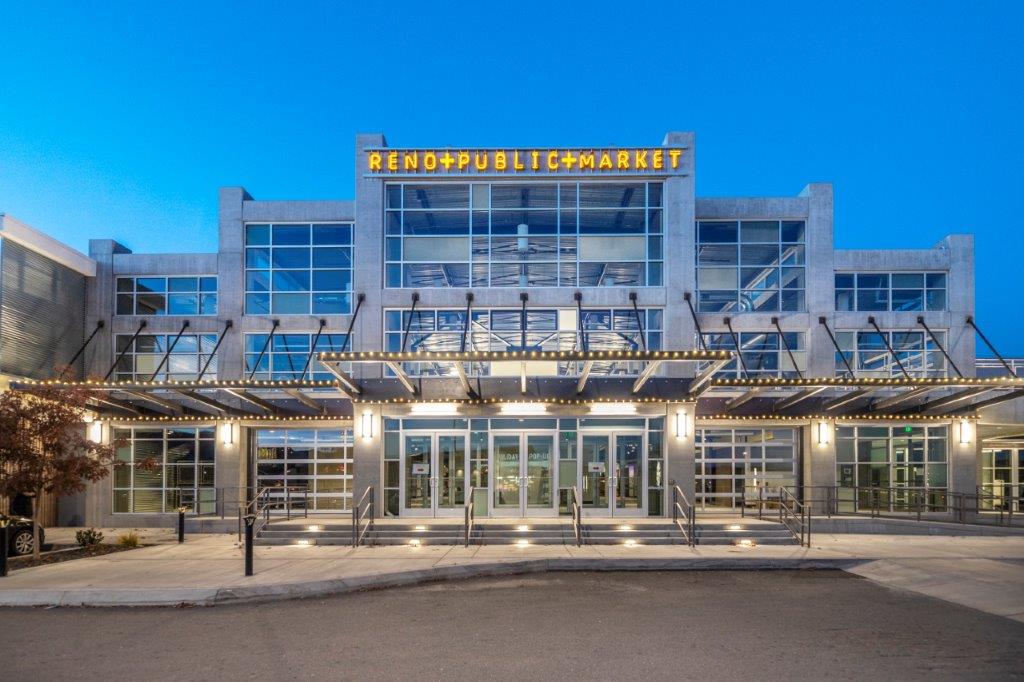 Headlining the revamp will be the installation of a Mugnaini wood-fired oven. Like its mother corporation, Coffeebar, Dopo will continue an emphasis on locally sourced ingredients. Step two was bringing our signature Neapolitan pizza made with Central Milling Organic Flour, a dangerous combo for pizza lovers.
"We are extremely excited to be working with the FireTen Hospitality Group at the Reno Public Market," says Buchheister. "I have been wanting to upgrade our already excellent pizza program with a true Italian wood fired oven, and we knew that RPM would be the perfect location to up our game from a 9 to a 10! We see such a different demographic at RPM than we do down the street at our original location, so it was a great opportunity to introduce a new clientele to Dopo. Even more importantly, we're thrilled to be a part of such a great group of restaurateurs and local business owners all working hard to make RPM a daily 'must have' for our Reno community." 
The menu will feature some of the best selling pizzas from the midtown restaurant, including the Cherrypicker, Tony's NYC and the Fig + Pig. Other highlights will include a pane alla fromage starter, a condiglione salad and wood-fired artichokes with a vegan red pepper "aioli." 
The RPM location will be Buchheister's 5th restaurant location in Reno, including the three Coffeebar locations and the original Dopo location on St. Lawrence street in Midtown. 
Cover photo by Olivia Tull.
---
ABOUT DOPO PIZZA & PASTA
Dopo is a culinary destination tucked away in the vibrant midtown area of Reno, Nevada. Derived from the Italian word for "after," Dopo represents the perfect place to unwind and indulge in exceptional pizza, fresh pasta and craft cocktail creations once your day. The wild child of local hotspot Coffeebar, we are the neighborhood red sauce joint where you come to revel in your successes or lick your wounds, as we like to say. For more info, visit dopopizzapasta.com.
ABOUT RENO PUBLIC MARKET
Reno Public Market is home to one of the largest food halls on the West Coast––including retail spaces along with public market-style food and beverage options. Formerly Shoppers Square, Reno Public Market incorporates gathering areas that are inclusive and invite residents and visitors alike to share and explore the local businesses. Visit renopublicmarket.com to learn more.