in collaboration with Thirsty in Reno
What better name for a ghost kitchen than the alias of the owner. Clay Cobb used the name "Reicher" when he and, his now wife, Shere'e first met. It's a strategy that appears to have worked as they have been happily married for six years.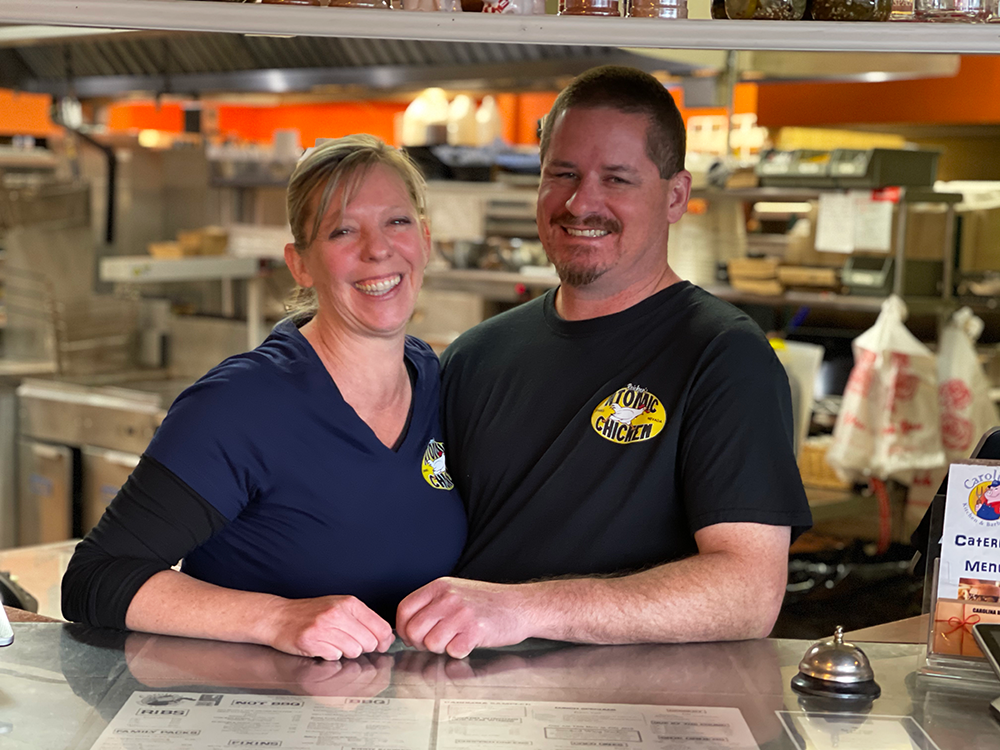 Clay, also the owner & chef of Carolina Kitchen & Barbecue Co, grew up in Sparks and Shere'e is a native Nevadan. They both are firm believers in doing what they can to "keep it local" and make all their own sauces (some of which you can purchase bottles to take home), procure their pickles from Nevada Brining and provide an excellent selection of local craft beers.
Reichers Atomic Chicken was born from Clay's love of fried chicken and came to fruition after the couple ate Nashville Hot Chicken on a vacation. Once they decided to move forward with the concept, Clay and Shere'e ate chicken sandwiches for breakfast and lunch for over two months while working to perfect their recipes; however, COVID hindered the opening. They didn't want to wait, so they decided to give it a go with a "ghost kitchen" out of their already popular Carolina Kitchen & Barbecue Co location. While they started with only delivery, they now offer delivery and pickup options.
The couple, who I've been lucky to have known and call friends for years (Clay and I went to high school together), invited me and Thirsty in Reno in to try their sandwiches.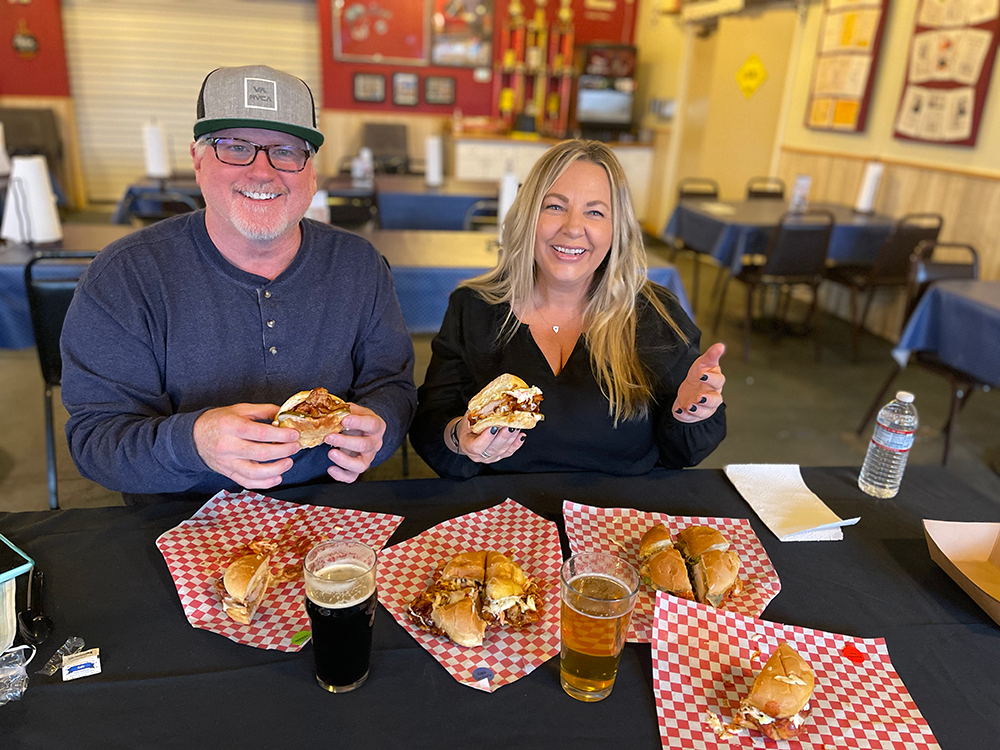 We had such a fun time tasting these delicious creations. Below you can find more detail on each of the sandwiches we tried and some of our thoughts!
TEXAN
Blends sweet barbecue and dill pickle to create a taste sensation. "This sammie pops," says Thirsty in Reno. "It's definitely my top pick."
This sandwich is my favorite as well, in addition to having amazing flavors, it was super saucy and I'm sucker for messy sandwiches!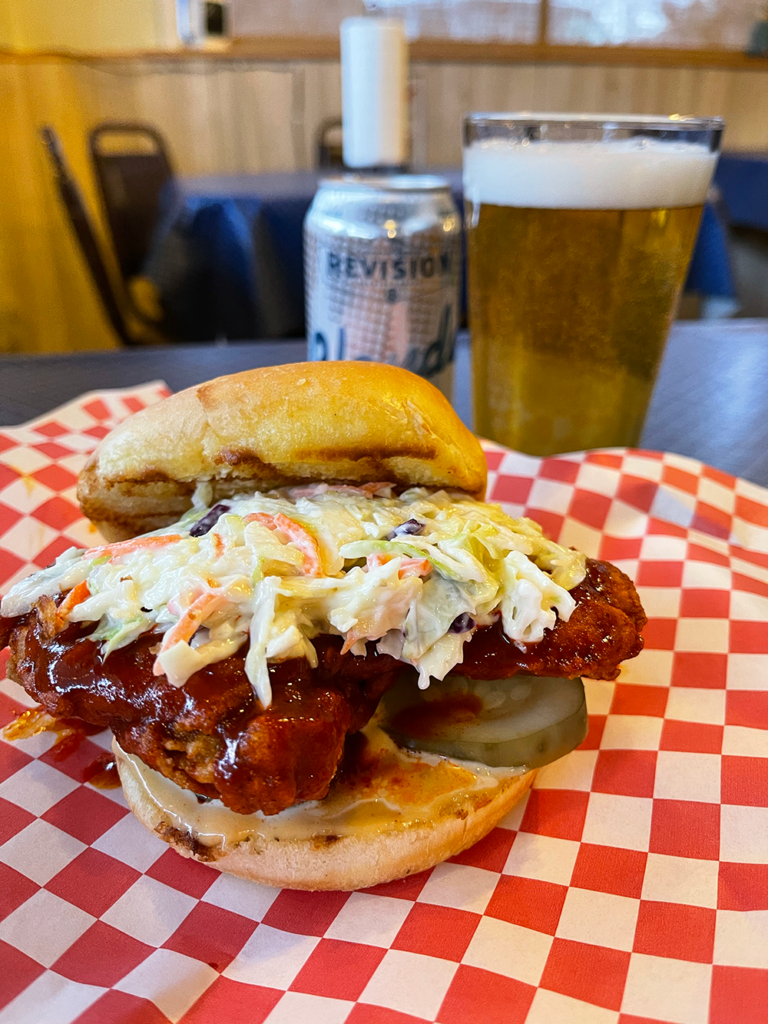 KOREAN
A perfect synergy of the Far East and the West. It's packed with flavor with Korean barbecue sauce, kimchi and crispy coleslaw.
This sandwich is Clay's favorite and a tie for second place with the Nashville Hot for me.
Thirsty in Reno has never been a kimchi fan and would never have ordered this but says, "I wouldn't know it had kimchi if they didn't tell me, I will order this in the future. It's quite unique and tasty."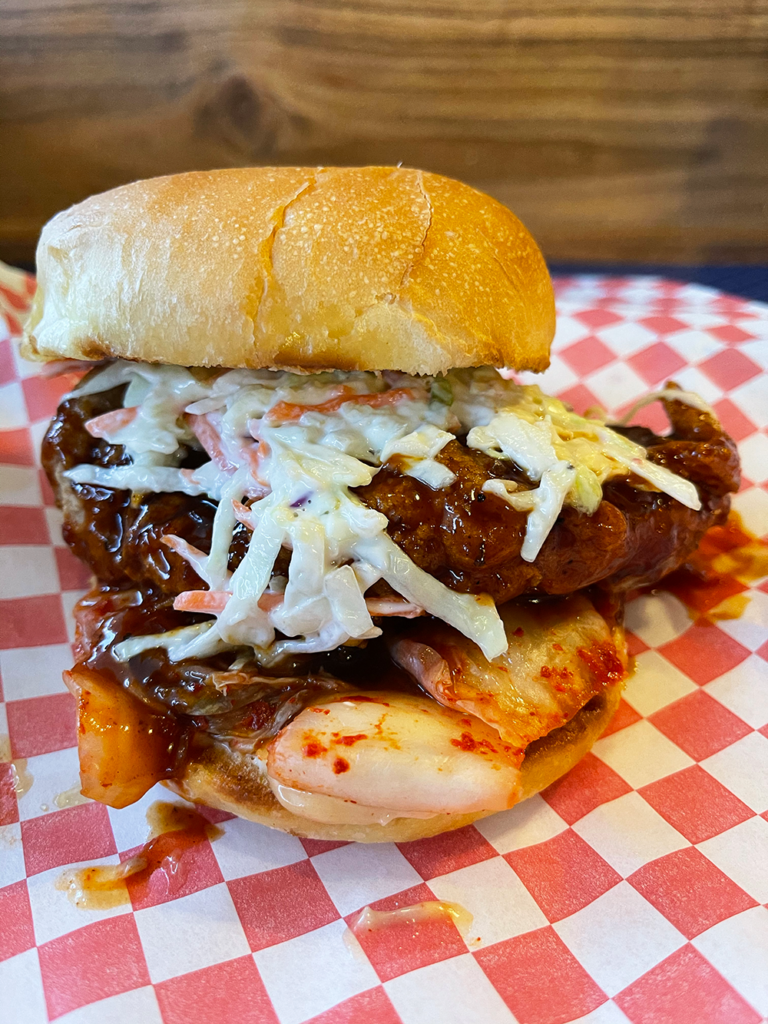 BUFFALO
An excellent representation of authentic buffalo chicken and the addition of bleu cheese just gives it a kick into a higher level of sophistication.
Thirsty in Reno says, "If you're less adventurous and want to play it safe this may be the one for you."
This sandwich is Shere'e's favorite because she loves the unique taste created by the marriage of the buffalo sauce and bleu cheese.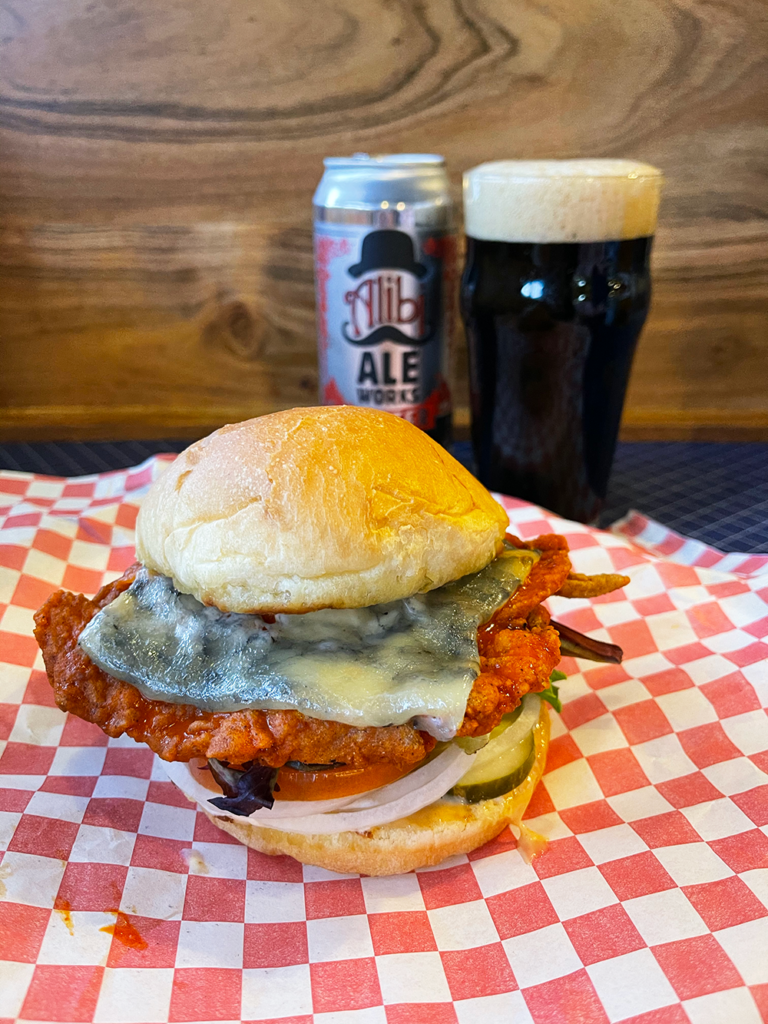 NASHVILLE HOT
This locals favorite and most ordered sandwich combines Nashville hot sauce and Reicher sauce to create a delightfully delicious sandwich.
This was a tie for second (with the Korean) for me, I enjoyed the combination of spicy hot sauce with the cool, crispy coleslaw!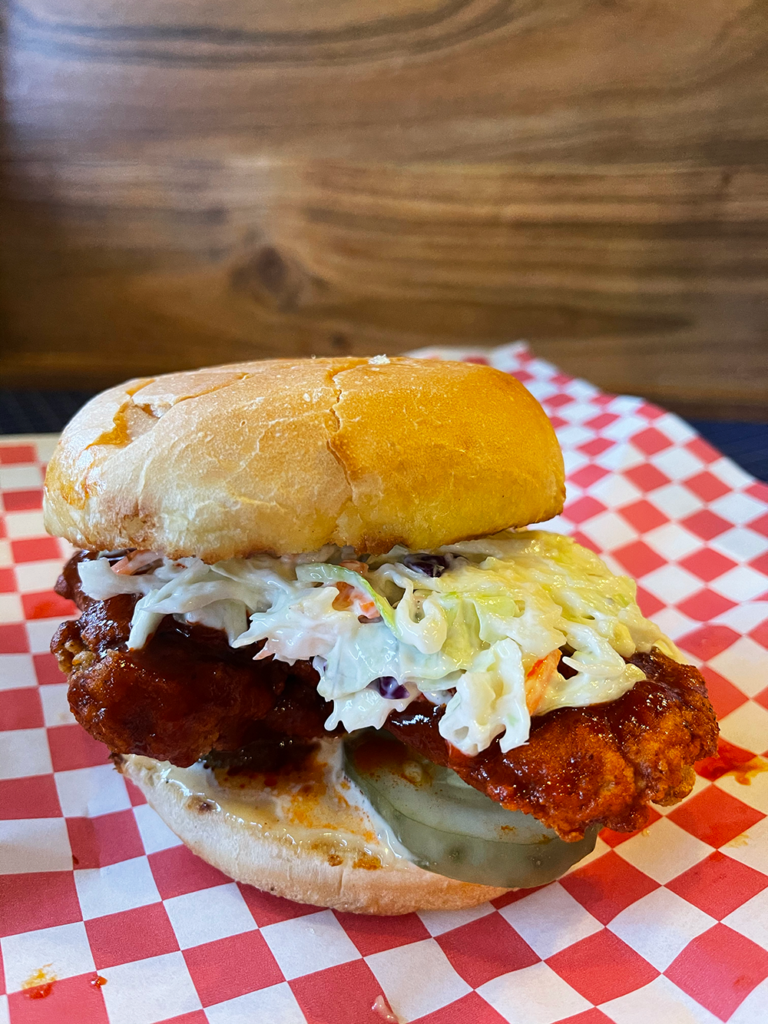 ---
From June 16, 2021 through July 28, 2021, Reicher's would like to offer all Hungry in Reno followers and fans a discount of 15% off their online order. To place an order, visit Reicher's Atomic Chicken and use "hungry" in the promo code field when checking out.