Hold onto your taste buds, Reno, because Dopo Pizza & Pasta just leveled up their culinary game! They've snagged the culinary superstar, Executive Chef Adam Bronson, to join their already talented team. Chef Bronson's exceptional skills and passion for creating mind-blowing dishes are about to take Dopo to a whole new level of deliciousness.
"Dopo has always been dedicated to providing our guests with a memorable experience from our fresh pasta to our amazing pizza, and Chef Adam Bronson's inclusion in our team is a testament to that commitment," said Greg Buchheister, owner of Dopo. "His remarkable talent and passion for simple, local cuisine align perfectly with our vision of offering a more complete and enhanced dining experience to our valued guests. He will book end our famed pizza and pasta with some excellent starters, entrees and desserts!"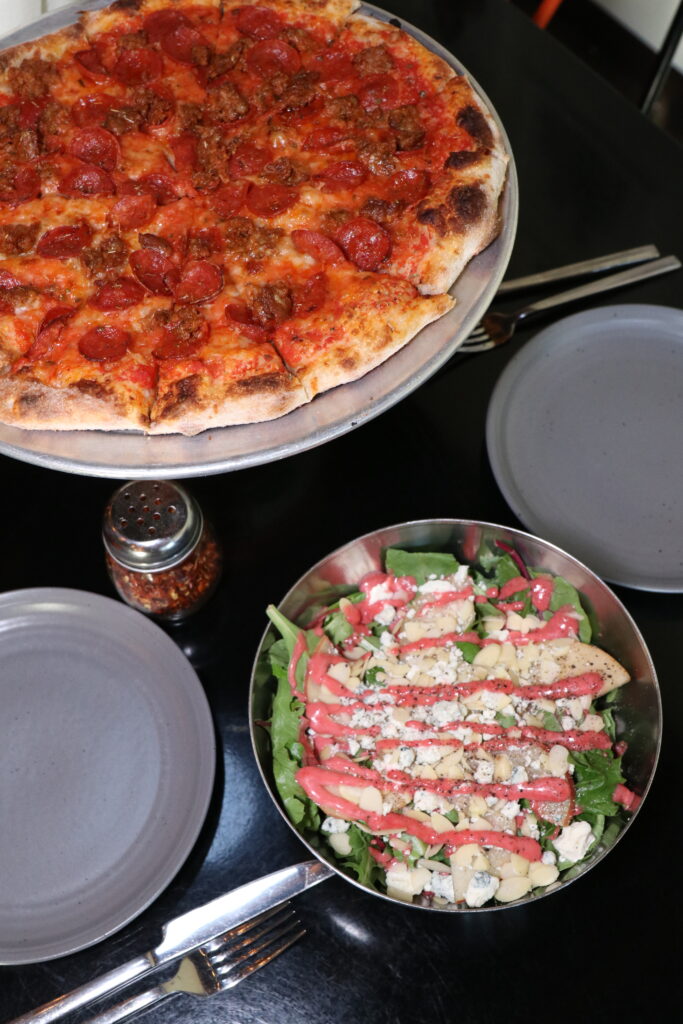 But wait, there's more! As Dopo Pizza & Pasta gears up to celebrate its second anniversary as Reno's favorite red sauce joint, they're cranking up the excitement even more. Starting July 31st, they'll be open seven nights a week, giving you the chance to indulge in their authentic artisan neo-Neapolitan pizza, homemade pasta that will make your Nonna proud, and sip on their tantalizing seasonal cocktails and exceptional wine list every single evening.
Now, here's the scoop, my Hungry Friends — at Dopo, it's first come, first serve, so no need to stress about reservations. Just show up with an empty stomach and an appetite for greatness. For all the saucy details about Dopo Pizza & Pasta, head over to dopopizzapasta.com or give them a call at 775-848-8180.
---
ABOUT DOPO PIZZA & PASTA
Dopo Pizza & Pasta is an Italian restaurant located in the heart of Reno, Nevada. With a focus on authentic artisan neo-Neapolitan pizza, homemade pasta, exceptional cocktails, and an impressive wine list, Dopo has quickly become Reno's go-to red sauce joint. Led by renowned Executive Chef Adam Bronson, the culinary team at Dopo Pizza & Pasta is dedicated to providing an unforgettable dining experience to every guest.