Reno Food & Drink Week Media Kit
contact | about | branding | images & videos | press releases | social media
CONTACT
Cheree Boteler
775.527.2023 (text friendly)
[email protected]
ABOUT RENO FOOD & DRINK WEEK
Reno Food & Drink Week is a community event designed to support and celebrate the local food and drink community and to encourage locals and visitors to try new places during this week and, hopefully after having an excellent experience, revisit throughout the year. Participating food and drink establishments will offer fixed price menus, drink flights and/or specialty food/drink items that will only be available during these 12 days.
The official website address for this event is RenoFoodandDrinkWeek.com.
BRANDING
LOGOS
PROMOTIONAL GRAPHICS
additional graphic sizes are available upon request
PRINTABLES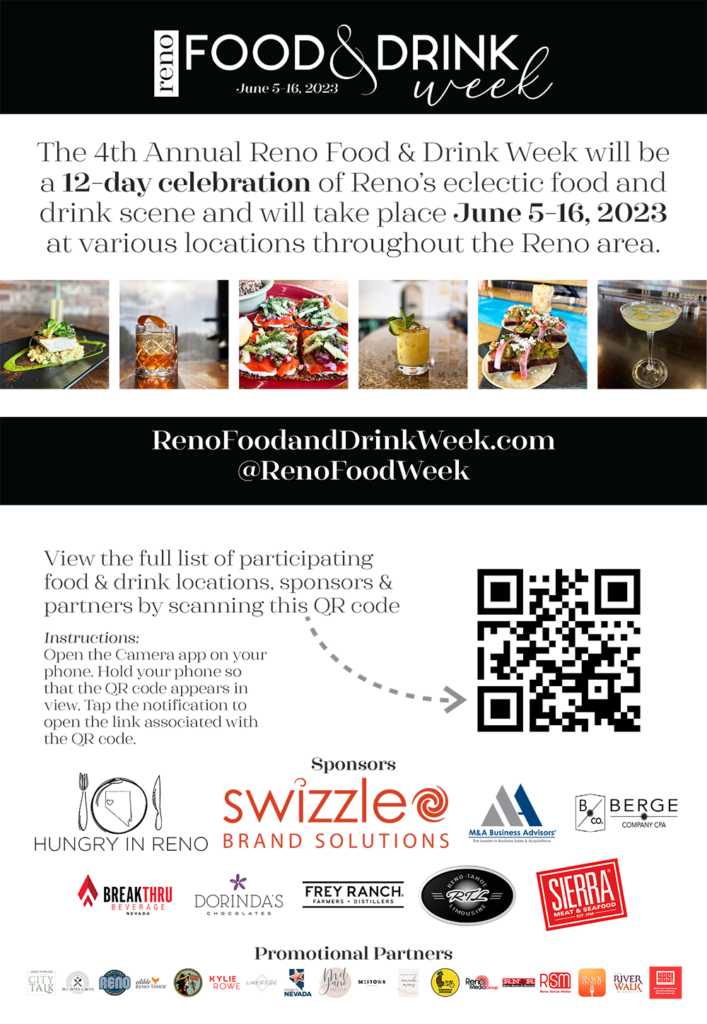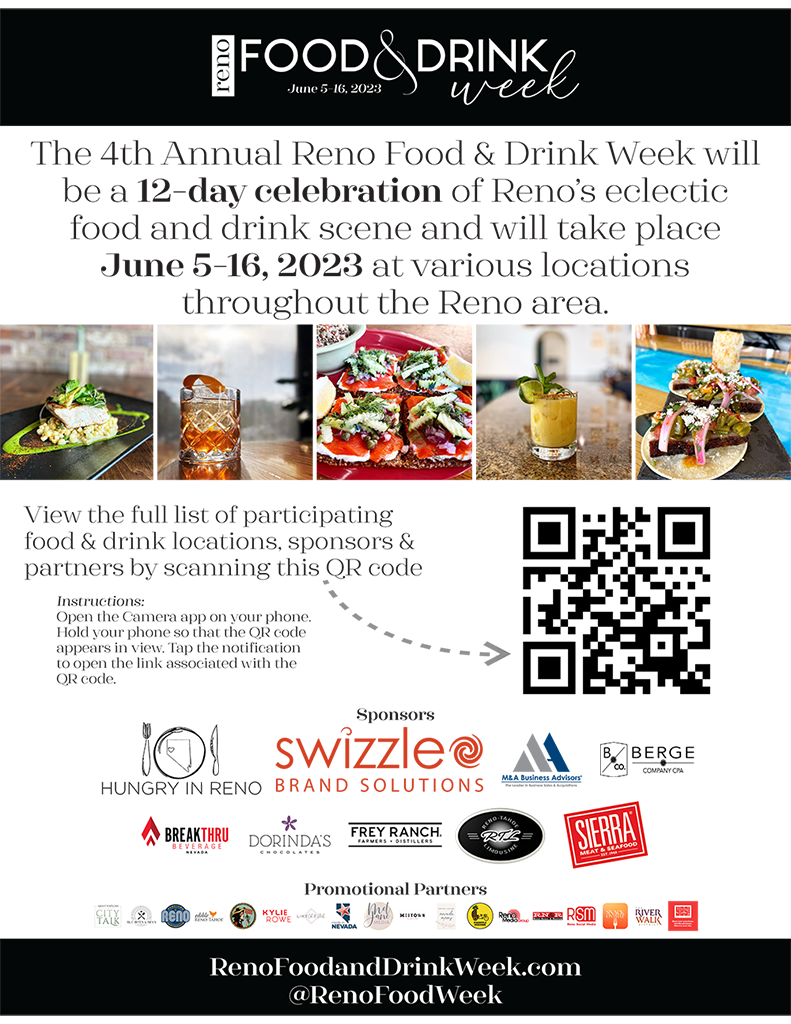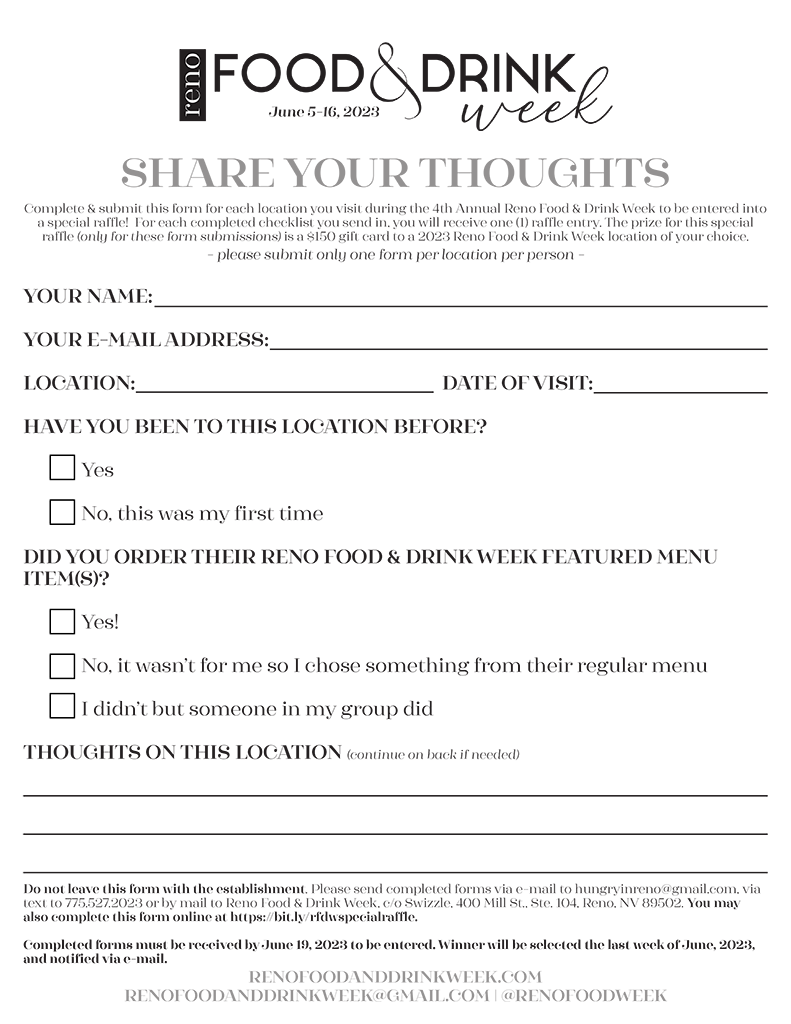 IMAGES/VIDEOS
The 2023 images and videos will be uploaded as they are available, please check back often for new assets.
PRESS RELEASES
60+ Local Establishments Will Be Participating in the 4th Annual Reno Food & Drink Week (released to the media on April 3, 2023)
Hungry in Reno Announces 4th Annual Reno Food & Drink Week (released to the media on February 13, 2023) | image folder
SOCIAL MEDIA
PLATFORMS
Facebook | Instagram | Twitter
HASHTAGS
#RenoFoodWeek
#RenoFoodandDrinkWeek
#HungryinReno
PROMO PARTNER INSTAGRAM HANDLES
Reno Food & Drink Week promotional partners have agreed to share about the event via their social media as often as they deem appropriate for their brand. As such, tagging their Instagram in posts and stories will allow them to easily share, like and comment (should they choose to do so). Below is a list of Instagram handles that you should consider tagging if you are posting about Reno Food & Drink Week.
@renofoodweek
@hungryinreno
@chereeboteler
@96.5alice_reno
@abouttowndeb
@blcbitesandbevs
@downtown_reno
@ediblerenotahoe
@forkmereno
@kylieroweco
@kyrobiz
@likecatandmel
@made_in_nevada
@meljanemedia
@midtowndistrictreno
@northernnevadamoms
@nvmoms
@pineapplepedicabs
@renomediagroup
@renonewsreview
@renoriverwalkdistrict
@snackonthat_
@swizzlestory
@yelpreno